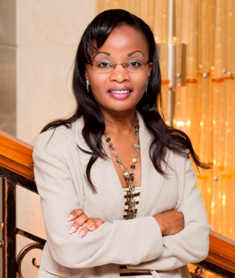 ON WEDNESDAY, December 11, 2013, the accountancy and finance industry will once again witness exceptional individuals, teams and firms being honoured during the 3rd annual excellence awards hosted by the Institute of Chartered Accountants in England and Wales (ICAEW), scheduled to take place in the UAE's Capital Abu Dhabi.
The event is a big deal particularly on two levels: Firstly, as our exclusive interviews reveal, some of the last year's winners have gone on and excelled highly in their respective careers. Take for instance Chris Taylor. Since winning the last year's Chartered Accountant of the Year, Chris, formerly the Chief Operating Officer of Abu Dhabi Finance, has had a good year which has seen him being promoted to the coveted position of Chief Executive Officer. Likewise, the overall winner in the CFO of the Year category, NMC Healthcare's Prasanth Manghat, has this year helped to steer his company to post significant profit increases with NMC, providing healthcare to over one million patients in the first six months.
Secondly, as Peter Beynon, ICAEW's Middle East Regional Director, puts it: "Winning one of the awards categories means that a nominee has been judged to have shown the highest levels of professional standards, exceptional abilities and dedicated diligence."
Referred to as 'Oscars' of the region's accountancy and finance industry, the awards are among the most coveted prizes, being based on the votes of respected industry insiders. Therefore this is a fantastic opportunity for professionals to demonstrate their remarkable abilities, whether working for a large, medium or small firm, in business or in practice. To submit a nomination visit www.icaew.ae/awards.
Speaking of extraordinary propensities and ambitions, a wannabe astronaut is hoping to take her accountancy skills to Mars, after signing up to enter a reality TV contest for a chance to win one-way ticket to the Red Planet.
Abu Dhabi-based EY accountant Sarah Johnson is among more than 200,000 people who have already applied for the chance to leave Earth forever, for an expedition to a galaxy far, far away. The $6 billion 'Mars One' project is a foundation that hopes to establish a permanent human settlement on Mars in 2023. The search for astronauts began in April 2013 and I hope you will all join me in wishing Sarah best of luck in her quest to infinity and beyond.
Finally, we sail to Dubai Ports World where we get an all access entrée to the operations of one of the world's largest marine terminal and port operator, courtesy of Ahmad Darwish. The Emirati national is the Manager for Accounting, Treasury and Asset Management in the finance department of DP World, where he gives us tips on how to battle financial headwinds and anchor a solid fiscal future.
Have a good read.

Joyce Njeri,
Editor,
Accountant Middle East