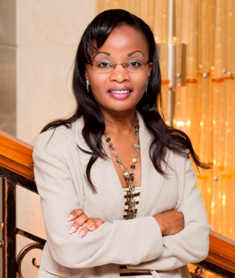 NO, IT'S not a coincidence that our main interviews for this month feature some of the top Grand Fathers of Private Equity (PE) in the UAE.
The equity market in the country is on a roll and there's no doubt that many of today's investors are finding themselves at the centre of the evolution of a true global economy, brought about by the role of Private Equity, not only as an asset class, but also as source of funding for businesses. Furthermore, the volume of Private Equity investment activity is expected to increase over the next 12 months, according to Deloitte's latest Private Equity Confidence Survey.
In our Personality & Practice segment, read about Imtiaz Hydari, who is currently the Chairman of Rasmala Investment Bank.
As one of the Godfathers of Private Equity in the region, Imtiaz was the key architect of the famous Inchcape deal, a 150 million US dollar acquisition which eventually led to the founding of the now famous Private Equity house, Abraaj Capital. The Abraaj Group today manages $ 7.5 billion in assets, operating through 33 offices in Asia, Africa, Latin America and the Middle East.
Likewise, peering on the cover is Sameer Al Ansari, a man who needs no introduction. A major player in Private Equity,Sameer gives us invaluable insight into his career and how he is now using his knowledge gained from his senior management roles at various top listed companies in the UAE, to help investors make sound decisions at his PE-Plus Advisory firm.
Hot off the press is a new audit monitoring report released by the Dubai Financial Services Authority (DFSA). The objective of this report – published exclusively by Accountant Middle East – is to assess whether Registered Auditors (RAs) in the Dubai International Financial Centre (DIFC) meet the appropriate international standards which include, the International Standards on Auditing, the International Standard on Quality Control and the Code of Ethics for Professional Accountants (Code of Ethics) issued by International Federation of Accountants (IFAC).
I hope these articles, and many others we've lined up inside, will enrich you more in your practice.
Joyce Njeri

Editor
Accountant Middle East