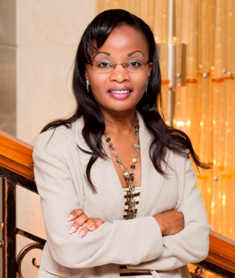 AFTER MONTHS of frenzy marketing campaigns and cross-border wheeling dealing activities, Dubai has finally been chosen as the host city of the Global Trade Convention in 2020.
So what does this win mean to the Emirate and UAE as a whole?
As I scanned through the various international TV news channels to see how they were covering the historic win on the night of November 27, it was not a surprise to notice that very little, if any coverage, was accorded to the event.
This is because as important as it may be, the Expo does not receive as much high-profile attention as, for instance, Fifa World Cup or the Olympics. Fair enough.
But to the UAE government and its residents, the Expo 2020 means more than just putting up an elaborate show. It means business.
According to a new research by Deutsche Bank, Dubai requires approximately $43 billion (47% of the estimated 2013 GDP) to significantly upgrade its infrastructure, with the bulk of this investment going into expanding the hotel and leisure industry, while around $10 billion will be spent on improving the transportation network.
So, as cheers that erupted in the Emirate fall into silence and the fireworks that lit up the world's tallest tower fade out, one thing is for sure. Dubai is on the path to economic greatness.
Talking about greatness, one man has made it his number one call to steer Deloitte to grander heights. Anis Sadek, the Managing Partner at the Dubai office of Deloitte, reveals how the 'Big 4' firm is no longer just dreaming 'Big', but greater. "Our goal is to no longer be part of the Big 4 grouping, but rather to become 'a category of one'," he says determinedly.
Deloitte is now in many respects the most successful of the 'Big Four' and it's not hard to see why.
Early this year, the firm was ranked among the top Fortune's annual Best Companies to Work for in 2013, judged on traditional factors such as remuneration and work life balance, operational effectiveness, job satisfaction and employee confidence in the organisation. Anis opens up about Deloitte's work culture, his early foray into the world of finance, business consultancy and his management style.
We have also lined up a rich menu of content including the latest update on lease accounting, IPO appetite, ICAI Silver Jubilee celebrations and much much more…
As we close 2013 on a high and await the good tidings that 2014 has in store for us, Accountant Middle East would like to wish all its readers and advertisers a smashing year ahead. Happy holidays!
Joyce Njeri

Editor, Accountant Middle East