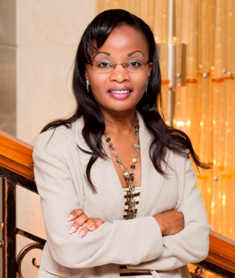 AT THE turn of the year, the UAE government designated 2013 as the 'Year of Emiratisation', in its effort to endevour to raise the numbers of Emiratis in the private sector and reduce the burden on the already bloated public sector.
While other sectors have seen significant numbers of local nationals joining the professional ranks, statistics in finance and accountancy remain grim.
This is blamed on a number of hurdles that are still holding back Emiratis, with majority of them citing low wages, long working hours and pressure situations as reasons dissuading them from pursuing careers in finance and accountancy. "Even those with great mathematical skills may be ill-suited to the rigors and monotony of the life of accountant," Mohammad Zamani, a young Emirati working at KPMG told me at a recent breakfast meeting.
In our Emiratisation segment, read how concerned entities in the country are dealing with this challenge, and what measures are being put into motion to increase the involvement of local people in the industry.
Another important issue that we've had to adequately address is the usage of IT in financial reporting. The IT infrastructure is one of the most imperative elements in an ever-changing environment and fast-paced growth-oriented business. In our technology section, our tech experts from Oracle and Grant Thornton emphasise on the need to develop IT infrastructures that are much more reliable, acceptable and applicable within an ever changing, sophisticated and competitive business landscape.
Oligopoly. Do you know what it means? The 'Big 4' global firms have captured between 70% and 80% of audit revenue worldwide and in our exclusive interview with the CEO of HLB International, we get a deeper insight on how mid-tier firms continue to grow their market share amid intense competition.
Finally, we sit down with the Commander of the largest overseas Chapter of the Institute of Chartered Accountants of India, who reveals how the faculty is revamping itself from the ground up.
James Mathew heads the Dubai Chapter of the second largest professional accounting body in the world, where he encourages an open, transparent culture and is not afraid to roll up his sleeves and do the 'unglamorous' work that there is often no one else to do. This style of management extends to his 'normal day job' as the Managing Director of Crowe Horwath, where he has forged ahead and instituted new processes that have helped to keep the company's books clean.
Have a good read.

Joyce Njeri
Editor, Accountant Middle East