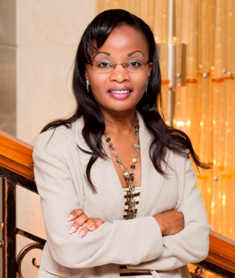 AT THE turn of the year, my Editorial Director tasked me with compiling a calendar of all the events lined up in the finance and accountancy industry, for the months to come. Once I got down to listing the nationally significant events focusing around key dates relevant to the sector, it dawned on me that 2014 is set to be manic and more action-packed than any other year in the recent past.
Traditionally, the second half of February through second half of April is usually the busiest time for finance and accountancy professionals. The industry may have other times of the year that it goes through busy spells, but since most clients have calendar year-ends, most busy seasons fall in winter months (January through March) as events and audit work commences as soon as clients close their books. Certainly there are some clients that end their fiscal years in other seasons but most of them will close their books at the end of the calendar year.
There is no getting around the fact that busy season is true to its name: "busy." However, as harsh as it sounds, the season can go by very fast! Regardless of the firm where you work, the key to maintaining your sanity during these times is solid preparation.
Understanding that the industry is naturally structured this way, and that a hefty chunk of work needs to be accomplished in a short period of time, will always help you brace yourself as you get ready for your busy season. So there you have it! If you know what to expect and are mentally prepared for it, you can make your start-of-the-year busy season a success.
Of course, for Accountant Middle East magazine, the frenzied season means intensive and broader coverage of issues in the market and therefore we have been able to expand the range of topics covered in order to continue creating a compelling and engaging editorial platform that taps into the passions of our core readers, and ensuring that this title remains strong.
In view of this, I approached eminent personalities in the field of Finance and Accountancy to serve on the magazine's Editorial Advisory Panel. The team will play the essential role in helping keep the magazine on track to consistently produce award-winning issues and ensure that it responds to the ever-changing needs of the industry.
Enjoy this issue of Accountant Middle East.

Joyce Njeri
Editor, Accountant Middle East