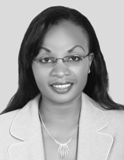 IN WHAT may be a sign of an improving job market, companies are jostling for the region's highly skilled workers, according to a new report from staffing firm Robert Half.
To crown it all, the same study reveals that salaries in the UAE for roles in financial services will have the largest increases among all fields researched, at an average of 5.6%. This presents a perfect time to create an action plan for the year ahead, in aspects of your career that you would like to achieve, change or develop.
James Sayer, Robert Half Middle East's Director tells us that even though companies are recruiting, competition for jobs has never been more fierce. This is because employers are looking for business-savvy individuals with strong commercial acumen, not only to perform traditional accounting functions but also to drive revenue growth while partnering with other departments.
As such, whether you are looking to upping your game or need some great salary negotiation tips, we've got it all covered in our 'Survey Special' pages.
Meanwhile, still on careers, women in the UAE have a reason to celebrate. As the country rung in the New Year, the Prime Minister and Vice President of the UAE His Highness Sheikh Mohammed bin Rashid Al Maktoum announced a declaration to make representation of women in companies' boards, compulsory.
Sheikh Mohammed's decree came barely a week after the Association of Chartered Certified Accountants (ACCA) released a studytitled; 'Women in finance: a springboard to corporate board positions?' which shows that proportionally, women appear more successful in attaining executive roles when they have a financial background.
The setting aside of quotas for women is not a new thing, with a number of other countries having enforced a gender-diversity requirement for corporate board membership. In our 'Main Features' segment, we go beyond this historic pronouncement, to gauge the reaction of women in the senior echelons of accountancy and finance industry.
Finally, did you know that organisations lose an estimated$3.5 trillion to fraud each year? And, did you also know that occupational fraud is more likely to be detected by a tip from employees than by any other method? With many companies moving fast to utilise the services of external auditors, our 'Point Blank' section questions their reliability as an organisation's primary fraud detection method.
With 2013 momentum starting to kick in, we continue to follow the trends, feature more issues, events and people that set the pace for this diverse industry.

Joyce Njeri
Editor, Accountant Middle East