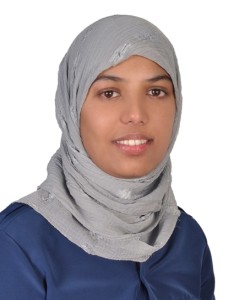 It is that time of the year again when the mercury rises relentlessly. The auspicious month of Ramadan is also around the corner and businesses are expected to be at a standstill for the next couple of months.
Ramadan is a very misunderstood period, especially for expatriates and foreign companies in the UAE. They assume a complete shut -down of activity which ultimately causes confusion and hurts business prospects. However, companies across the UAE have devised their own methods to turn this lull season into a very productive one. Some of them engage in staff training and appraisal; while others just turn night into day. But almost all echo the sentiment that workers are rejuvenated after the month long holistic experience. Read more about it in our special feature on Ramadan economics.
We are extremely honored to be featuring an exclusive interview with Mr Ahmed Bin Sulayem, Executive Chairman of the DMCC. Turn the pages to discover how he plans to project Dubai on the global arena, with the record breaking 'Burj 2020' tower (which will be the largest commercial tower in the world). Also find out how Dubai is turning into the financial capital of the Middle East with its strategic planning and world class infrastructure.
By definition, accounting personnel are not allowed to be vulnerable. But history (and crashing balances) has proven that they are susceptible to bad decisions and erratic judgment, just like ordinary mortals. We provide an insight on behavioral finance and how emotions affect economics.
If you are worried about financial constraints, the Western Union Business Solutions team, has given us an in depth analysis on the movement predictions of three major currencies USD, EUR and GBP, for the month of June
Shorter working hours and less activity means companies have ample time to reflect on finance models, strategies, R & D, personnel training or anything that was put on hold since long. The spiritual fervor in the air is also contagious in boosting the morality, ethics and integrity in your business.
This Ramadan let us make the most inspiring commitments – in business and on a personal level.