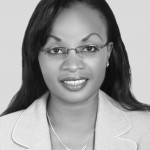 It's not often that we blow our horn, but when we do… we blow it loud and proud. The launch of Accountant Middle East justifies the bluster, as the magazine is a groundbreaker with nothing like it on the market place.
With a stable of other numerous B2B titles, Corporate Publishing International (CPI) has always had a strong print component, and for that reason the launch of an accounting magazine has been organic, and well received by our audience.
The face of accounting in the Middle East has changed and its role has now grown to become the basis for corporate behaviour, decision-making and ethics, particularly in big business. And as the industry experiences this growth, at CPI we realised that despite the region being a powerhouse of media with a diverse portfolio of newspapers and periodicals, there was a lack of a professional magazine that addresses critical issues affecting the world of accountancy. This gave us an incredible opportunity to carve out a new niche… and hence the launch of this title.
We aim to stay focused on two critical things: serving our core audience, and staying relevant by having an editorial voice that can connect on many different platforms.
The Accountant Middle East is a leading edge concept with a unique editorial formula as our content allows for both the blithe and the conservative.
The gaudy accountant
Thus, to start us off, a joke goes like this: You might be an accountant if… you have no idea that GAP is also a clothing store! Funny huh… and with a reputation like this, one would argue that accountants lead a boring deadpan kind of lifestyle that doesn't fit well with flashy and flamboyance.
But are chartered accountants really boring or does the society takes an unfair rap?
After meeting Rajiv Saxena, I think the rap is probably unwarranted. Rajiv is a fun loving, Ferrari fanatic chartered accountant who stands as proof that there are accountants out there who do not fit the stereotype. Read about this extraordinary professional in our Personality & Practice section.
Our cover story features Abbas Ali Mirza, who, as one of the industry's leading figures both locally and abroad, has written globally renowned books on International Accounting and Financial Reporting Standards (IAS/IFRS), including a bestseller entitled "WILEY: IFRS 2009". A senior partner at Deloitte, Abbas is also a well-known commentator on integrity and ethics, international accounting, auditing and finance issues.
Wide range of topics
Speaking of integrity, our 'Accountancy 101' article argues that chartered accountants are the epitome of probity and veracity, and therefore are expected to be free of the flim-flam of the financial world, but this is always not the case as they are not completely fraud-free. The consequences of being subjected to civil and criminal sanctions and the upshot of bringing shame on the profession helps to keep the professionals honest.
Finally, with a host of other articles on wealth management, business insights and technology, we have been able to expand the range of topics covered because the core focus of the magazine and its mission is to serve as the voice and one-stop ultimate guide for accountants and finance professionals in the region.
Our key objective is to create a compelling and engaging editorial platform that taps into the passions of our core readers, thereby ensuring that this title remains strong. To that, I encourage an open dialogue.
Editor
Joyce Njeri
Email: joyce@cpidubai.com