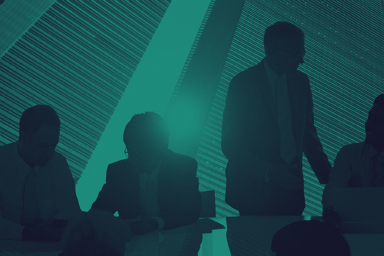 Tasneem Lakdawalla, Partner, Advisory Services, KPMG discusses why SMEs shouldn't be put off by large professional services firms, who can bring a wealth of experience to the table. 
SMEs aren't often seen as prime customers for leading professional services firms. But the reticence – on both sides – is difficult to understand. SMEs are the lifeblood of any economy: according to the Dubai Economic Council's special report on SMEs, they account for 95 percent of the total enterprise population in Dubai and employ approximately 42 percent of Dubai's workforce.
SMEs are critical drivers of private sector economic growth. They contribute to every economic sector, with 350,000 companies across the UAE providing jobs for more than 86 percent of the private sector's workforce. SMEs currently contribute more than 60 percent of the UAE's non-oil GDP, a figure the Government has committed to increasing to 70 percent by 2021.
They  generate wealth and jobs, both directly and indirectly. And successful SMEs tend to be very good at what they do. They succeed for exactly that reason. But being good at something doesn't mean that you are good at everything.
Professional service firms are good at what they know too, and they tend to be good at many of the things that SMEs aren't. This begins with basic services like bookkeeping and payroll and builds to more complex ones like succession planning, corporate governance and developing KPIs – and the dashboards to monitor them. Professional services firms can help to develop policies and procedures, analyse gaps between the current and a desired future state, set roles and responsibilities, and help select the tools and technologies that effectively and efficiently promote future growth.  It's important that SMEs believe that professional services firms understand the issues and challenges they are facing. All companies have a business cycle. Each stage presents its own set of opportunities and challenges.  It's important professional services firm show they understand what it takes for SMEs to be successful at each stage of the business, from idea creation through growth to exit.
SMEs are inherently different to the large organisations, public sector groups and government-related entities that are often seen as  typical clients of professional services firms. Professional services firms need to leverage – and show they can leverage – the vast knowledge, skills and experience they have built up servicing these types of clients to help other clients identify and address their most complex business problems with confidence. For example, a common issue identified by SMEs is lack of access to sources of liquidity. So professional services firms need to leverage the knowledge, skills and experience built up working with financial services organisations – whether banks, insurance companies or other financial companies – to help SMEs plan for cash and working capital cycles and align their growth plans to manage liquidity through internal and external funding options.
Maybe you are interested in growth. Mergers and acquisitions can be a great way to grow or diversify, but navigating the options can be challenging, especially for entrepreneurial businesses. How can you be confident that the deal you're making will achieve your desired outcomes? SMEs need access to independent, unbiased advice across all stages of the transaction – from strategy development and target identification to implementation.  They need assistance in evaluating financing options and structure debt solutions that can give them the financial flexibility they need to deliver on their growth plans.
Growth is an essential ingredient to continued business success. Organic growth requires considerable time and effort.  Should SMEs be seeking complementary businesses for acquisition, potentially divesting non-core businesses, outsourcing functions to increase cost efficiencies and potentially expanding into emerging markets? Again, this is an area where SMEs need the skills, knowledge, contacts and tools that can drive their business forward.
When it comes to business costs, many entrepreneurs have challenges understanding their working capital requirements and how they can align their operations in order to maximise cash and reduce debt costs.
Larger firms have the manpower and the 'bandwidth' to develop proprietary tools and processes that are increasingly a pre-requisite for effectively managing working capital. SME leaders can be helped to understand and forecast cash flow streams, optimise processes, and develop reporting policies to support and encourage better cash management.
It's often said that the typical SME goes from rags to riches and back to rags in three generations. Better governance can help improve performance. Establishing a governance framework can help deal with changes in the business constructively. But it requires thinking through important scenarios before critical decisions have to be made. Sometimes, an exit strategy rather than a succession plan is needed as there isn't a next generation of family members who are ready, willing or able to continue the business. The sale of an SME might be a once-in-a-lifetime transaction, with just one opportunity to get it right.
So – it seems  that SMEs and professional services firms have the potential to be a perfect match. Rather than shrugging your shoulders and thinking 'Oh, but I could never afford that', it might well be worth considering as an option, and could well turn out to be one of the best decisions you've ever made.