Despite the appearance that many aspects of the economy slow down during Ramadan, what is the actual picture when it comes to the financial performance of different sectors? The reality is a little more complex than even the most seasoned financial pundit might imagine – and we asked Associate Editor Zenfer Khaleel to investigate…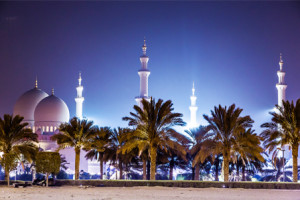 The onset of Ramadan brings a complete turnaround of economic activities in the country which affects different sectors in different ways. Symbolically, it is the time of the year to reflect over your lifestyle and abstain from materialistic pleasures. Financials of the past year is reviewed and 'cleansed' by giving the obligatory 'Zakat' (charity)
Officially, the country is in 'stand by' mode. Office timings are shortened, official phone calls unanswered, tourists stay away and major deals are put on hold. But despite the impression created of lower economic activity, the reality is rather more complex.
 While many businesses experience a severe meltdown, some areas, such as spending on food and other consumables show a significant increase in activity. In effect, the character of the economies changes, with a rise in consumer spending helping to make up for the fall in other areas.
The Ramadan effect on different sectors
Ramadan has changed from a religious ritual to a festive season marked by a strong sense of materialism and significantly higher consumer spending. The holy month has a pervasive effect on the spending habits of Muslims.
Stock markets across the Gulf region show returns of up to nine times higher in predominantly Muslim countries.  Traders use simple market timing strategy to encash on the goodwill of the season. Ramadan promotes heightened social awareness. As a fundamental shared experience, it brings about a sense of solidarity among Muslims, enhances their satisfaction with life and encourages optimistic beliefs. This optimism affects investor sentiment and decisions leading to the price run-ups.
Shortened working hours may spell doom for some sectors. But for CLEANCO, the premier cleaning service company in the region, it is business as usual. Their working hours for Ramadan are from 9am-3pm. However, being in the service industry, some projects are operational round the clock.
"Overall business is affected during the holy month due to the less working hours and its occurrence during the hottest month of the year this time' says Samer Hani, General Manager of Business Development & Operations at Cleanco. "The working hours are reduced to 6, and we have to complete our whole operations during these hours. Normally, the overall business decreases by 20- 30 %.  But we consider Ramadan when we prepare the annual budget, and revise our business strategy accordingly"
"Personally my productivity during the holy month doesn't decrease as Ramadan is the best month to work and control my food and health.  The positive side of the less working hours is that it gives more time to our staff to enjoy the holy month be with the family and to pray in the evening time. So after Ramadan they are back with rejuvenated spirits (even if they are not Muslims)"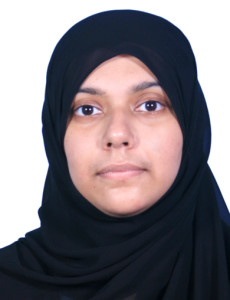 Farah World LLC is a freight forwarding and logistic company based in Dubai. In their 5 years of establishment, they have witnessed an increase in export, mainly of foodstuff and clothes, predominantly to Muslim populated countries. 
"This increases our revenue considerably." says Fairuz Basheer, Business Development Director of Farah World. "However, the main issue we face during Ramadan is with the labour force who works outdoors. With longer hours of fasting plus the heat, it becomes quite a task to manage outside jobs. The sea freight container loading becomes quite tedious.  We shift the pending work to night hours for which we are required to pay over time."
"Another issue is the lag in communication. Since most of our suppliers work shorter hours, response time increases. This in turn affects our service to end customers. Being in a world network many countries are yet to understand the shorter working schedule and sensitivity of Ramadan in Gulf. We have to constantly remind them of the same to avoid unhappy clients."
"Despite these challenges, we hope to make this our most operationally efficient Ramadhan with the experience garnered during the years." she adds
The booming sectors
Though some sectors experience a slowdown you will find that, because of the social habits during the month of Ramadan, spending on food is in fact higher than in the normal months. Although during the daytime things can get a little slow, in the evenings, particularly in the malls, there is a lot of activity.
The food and catering industry is one which undergoes a drastic change in Ramadan.  Essentially night and day activities are interchanged during the month. The lull that is prevalent in the daytime is more than compensated by frenetic activity during the evening.
Sugata Bakshi, Brand Operations Manager at the SFC Groups states that productivity of workers show remarkable increase during the renewed rush hour at night as they have ample rest during the afternoons.
"Most of our outlets are open till 2:30pm. Though we lose our corporate lunch clients, we are amply compensated by iftar clients and other diners. Delivery & take away improves by 15%.
We focus on staff training during this period, to make up for the long day time"
Cloth retailers, jewelers, electronics shops, mall operators and online stores, have all been reaping huge profits during Ramadan. The scorching heat outside make people resort to the air-conditioned convenience of malls, which are open till the wee hours of the morning. To add to the spending pressure, there are promotions, sales and offers which last throughout the month. The sales are high on gifting items across all categories especially perfumes, cosmetics, delicatessen and confectionary. The sales of Arabic sweets and dates are noteworthy during Ramadan when compared to rest of the year 
This rise in consumer spending can create its own problems, however, in particular leading to an increase in inflationary pressures. This happens both during Ramadan itself and in the months leading up to it, as households build up their stocks of food and other supplies. According to last year's t online YouGov Ramadan Survey, (which surveyed 1520 Muslims living in the MENA region), 80 percent of online respondents in the UAE prefer to break their fast at home, with another 7 percent preferring to eat at a family member's home. For many families, this translates to a sharp increase in their weekly grocery budget.
The UAE government has responded to unwarranted price increase with a mix of formal price caps and informal pressure on retailers to dissuade them from raising prices too much. Last year the government reached an agreement with more than 20 outlets to discount the prices of over 200 commodities by 30 percent.