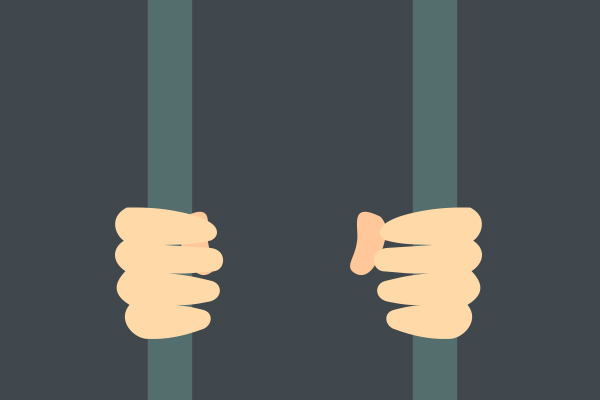 Kurt Ramin, CFE, gives his take on the Association of Certified Fraud Examiners' recently held debut Middle Eastern conference on best practices for fraud mitigation. 
On February 14th and 15th, more than 300 anti-fraud professionals from across the world descended on the Palm Jumeirah's Atlantis Hotel to exchange ideas and best industry practices on fraud detection and prevention. The topics discussed included some of the most pressing issues in fraud-fighting today, from virtual currencies and e-banking fraud, to fraud risk, money laundering and cybersecurity.
They all came in the name of the Association of Certified Fraud Examiners' (ACFE's) first ever Middle East regional event, hosted by the Financial Audit Department (FAD) of the Dubai Government, under the patronage of His Highness Sheikh Maktoum Bin Mohammed Bin Rashid Al Maktoum, Deputy Ruler of Dubai and Chairman of FAD.
Founded in 1988, the ACFE is the world's largest anti-fraud organisation and premier provider of anti-fraud training and education. Together, with more than 75,000 members, the ACFE is reducing business fraud worldwide and inspiring public confidence in the integrity and objectivity within the profession on a global scale. FAD conducts regular financial audits, performance audits and information systems audits for ascertaining the extent of legality, adequacy of financial prudency and management of financial operations.
International expert on organised crime and fraud issues, Jeffrey Robinson, said, "Insiders in corporate fraud steal from the company because they feel entitled to, because the company has done them wrong, or because they feel the company owes them." He continued with tips for consumers. "Fraud can only happen if the victim cooperates. The only way you can really protect yourself is to stop at every turn and say to yourself: "Why is this happening to me? Is it too good to be true? If it is too good to be true, it's not true." If you get a suspicious e-mail or phone call, just get on Google and check what had been said or written about it.
The incidence of fraud increases during a slowdown, or recession, said Hamed Kazim, a senior advisor to the Government of Dubai. Quoting a recent study, he said, "About 70 per cent of the frauds were committed by people who they should not have hired in the first place." Companies need to introduce steps to increase scrutiny for entry level employees regarding their competencies, background checks and references to define critical positions. "There needs to be a culture of awareness in the organisation," Kazim added.
Professor Dr. Marco Gercke, Director of the Cybercrime Research Institute, Cologne, Germany, an independent global think tank dealing with legal aspects of Internet crime, gave a presentation on international aspects of strategy, policy and laws related to cybersecurity. He discussed international law and tried to answer which involvement with cyber activities should be defined as 'criminal' in the law. He also outlined an effective system and priorities in fighting cybercrime. In a segment of his speech he described the inefficient semantics and inconsistencies of various local legal frameworks and procedures. In his forecast on the advancement of information technology, he predicted that lawyers could be replaced by robots in the future, but that judges could not be. This, of course, as an interim solution, would require the consolidation of laws, controlled language use and building structures like the financial reporting sector has done with XBRL taxonomies.
In a panel discussion on 'Global challenges for fraud examiners' I took the opportunity to share my thoughts on the subject. Following on from what Dr. Gercke said, I described the rule of law index 2015 prepared by the World Justice Project, and raised the question whether there is a "global legal profession" to assist fraud examiners in cross-border cases. The panel discussed skill set requirements for the new fraud-fighting professional, who is faced with electronic payment and fintech software, inventory tracking systems, identify verification, machine translation and similar technological advances. In terms of my concern on currency fraud, I mentioned my recently published article , 'The impact of fraud in fluctuating currencies', describing fraud on currency reference rate fixing by large banks and employees cheating on their expenses reports using inflated currency exchange rates.
I feel the need to stress that I believe it to be wise for CFOs to enhance their professional capacity by keeping up to date on fraud fighting technologies, Internet security and related enforcement laws. One efficient way to do this is to take the examination leading to the Certified Fraud Examiner (CFE) designation. This accomplishes two things: In addition to improving soft skills such as interviewing techniques and speedy Internet searches, candidates become familiar with most modern computerised learning techniques, testing and re-testing their knowledge. When I took my CFE test recently, to my surprise "de-learning" (determined through psychometric testing methods online) was more difficult than covering completely new subjects. My mind had become used to old concepts, which I had to disregard in order to pass the test. This runs parallel to legacy systems and procedures which are so difficult to overcome in many organisations.
A range other topics of relevance to the financial community were discussed throughout the day, including: fraudulent financial statements, fraud in the microfinancing sector, virtual currencies, leading the revolution in the internal audit profession, e-banking fraud investigations and using fraud analytics tools to mine financial data.
The large accounting and consulting firms were well represented at the conference; PwC helped to organise the conference and presented as well, while Deloitte had a demonstration on fraud analytics. They are developing resources to be able to help their clients solving fraud related problems and more importantly, on how to prevent them.